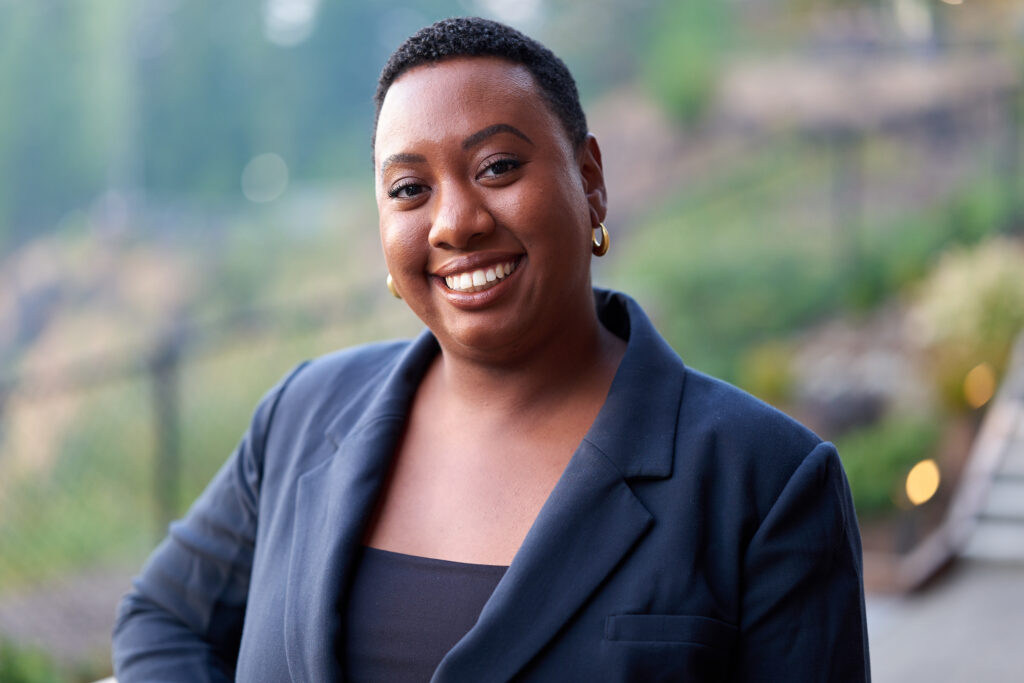 Public policy wasn't an immediate area of interest for Shaterra, yet over time she realized it's the space where her unique skills, experiences, and passions meet. Growing up in Texas, she didn't receive a civic education that made her feel empowered to participate in the system, or use her voice to make a difference. Politics seemed inaccessible and intimidating. Shaterra initially began a path to work in finance, studying economics in college. However, she began to develop an interest in education while working at the National Museum of Mathematics, and decided the classroom could be a space where she could impact her community in meaningful ways.
After the museum, Shaterra worked for a citywide research study teaching a math program to kindergarten students. The program was grant-funded, and she became really curious about how educational programs receive financial support of this kind. Her supervisor took her out for donuts and they discussed various career paths that would allow her to work at this intersection between education and non-profit work. A goal began to form: to couple experience in education with experience in a non-profit space, to someday manage or develop programs like this one.
Shaterra spent several years in the classroom, where she learned about child development, educational systems, and leadership. She soon found herself ready for that next step toward her goal, and decided to pursue a Master in Nonprofit Leadership at Seattle University. Not long into the program, she was required to take a course in policy, which she still felt disconnected from. However, on a field trip to the Capitol in Olympia, everything changed. She started to really feel like this was the people's space, her space. And that her voice was important. A door opened that she had never before considered.
As she moved toward completion of her program, however, Shaterra didn't see how the field of policy could be a viable next step. She had several years of work experience and education under her belt, but they wouldn't translate directly to a position in policy work. Despite her deep interest in the field, Shaterra wasn't ready to completely start from scratch, and began to give up on the idea that she would find something that fit her skills and interests at this point in her career. That's when she found Pathwaves.
It felt like the stars had aligned. Pathwaves offered a program designed for mid-career professionals like herself, specifically supporting the development of BIPOC leaders. Shaterra loves to learn in public, and knew that Pathwaves' Fellowship program would offer her the opportunity to do just that. Additionally, the cohort model meant that she would get to learn in community, and it's always easier to take a leap of faith when others are doing it with you. She was sitting on the train listening to Beyonce's new single "Break My Soul" when she realized this was it. Pathwaves was exactly what she was looking for, and she was going to apply for the program.
Looking ahead, Shaterra is most excited about the collective power she is building with her community of Fellows. She shared: "Thinking about the strength of these people is pretty inspiring. Every job sector needs a group of people like us: BIPOC leaders working within the system to identify how things can be done differently to include our communities. The unique perspectives, strengths, interests, and abilities of this group of leaders comes together to create something powerful and beautiful. For a long time, I felt like I didn't have a clear path, that the choices I made about my career were responsive, and didn't have direction. Now, I see that they have all come together for this moment, preparing me for a career in policy alongside my peer Fellows. And I can't wait to see what's next for us."